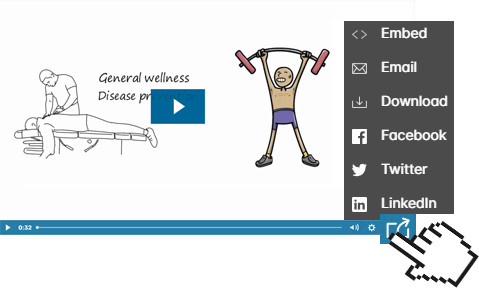 Social Media Snippets
Shorter-length videos to share on your social media channels
Click on the Share icon on each video to select which option you prefer (Embed on your website, Email, Download, and use, Facebook, Twitter, or LinkedIn).
Introduction to Chiropractic
The perfect way to explain to your patients why chiropractic care can help them and their families.
Understanding Subluxations
What is that Popping Sound?
The Benefits of Chiropractic Care
Share these video snippets of the many scientifically-proven benefits of chiropractic care.
Falls are a major problem
Chiropractic and Children
Understanding Pain
Chiropractic helped knee pain
Why are you feeling pain?