Benefits of Chiropractic
There are many scientifically proven benefits of chiropractic care, including improving nerve function, increasing the range of motion in the joints, and improving overall health. Let's explore these benefits!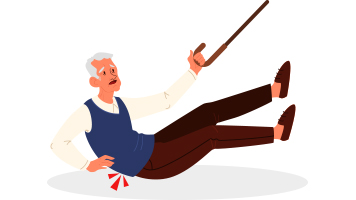 As we age our risk of having a fall increases. Falls are the leading cause of injury related hospital admissions and deaths in older people – and it's becoming a major problem.