The health talks are presentations and the supporting materials that Dr. Heidi Haavik has made to the public and other chiropractors to help explain the science behind chiropractic.
What is included? #
Each health talk topic has been broken down into the key document types:
PowerPoint presentations – all of the slides in the talks
Video animations – to download and use within the PowerPoint or use separately
PDF documents – to use or hand out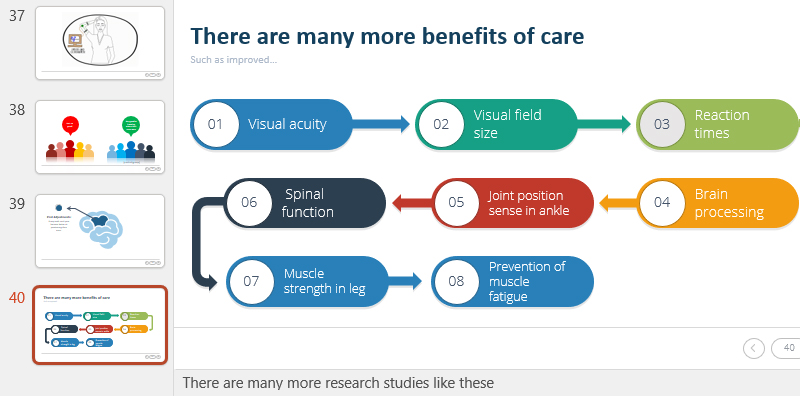 We have done the groundwork for you and the extensive research required to get this information. Providing the scientific facts has the fantastic benefit of greater buy-in, education converts the public into patients, and creates a steady referral base from other health care providers.
Current Presentations #