What are they? #
These are chiropractic-related quotes in various sizes and resolutions to use as a physical resource (A4 and A3 prints) or as a digital resource (Screensaver, Facebook, and Instagram optimized images). The digital images would also be perfect to use on your website or within email newsletters.
Why are there different files to download? #
The different file types simply represent the different ways to share information. The screensaver images have been optimized at 1920 x 1080 pixels in dimension – the most common screen size used today. The Facebook and Instagram images have been optimized to be the best fit for sharing on those social media platforms and the A4, and A3 prints are for printing and use in various ways.
Screensaver #
A screen saver is an animated image activated on your computer display as the background when no user activity has been sensed for a specific time. A screensaver of chiropractic-related images is an excellent way of showing relevant quotes and imagery about the benefits of chiropractic care for people to view.
How to create a screensaver?
Facebook Image #
The Facebook recommended image size for sharing images and links with an image is 1,200 x 630 pixels. Whether you're sharing landscape, portrait, or square images, Facebook will resize it to 500 pixels wide and scale the height accordingly.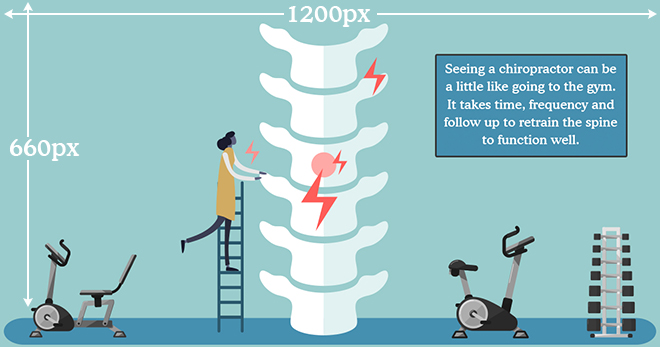 Instagram Image #
For best results, your photo should be between 320px by 320px and 1080px by 1080px so we have created 1080px x 1080px images for you to download and share.
A4 Print & A3 Poster #
These can simply be downloaded and printed (preferably on a commercial printer) as they are high-resolution prints perfect for hanging on the wall.