Create a shortcut to use the website like an App #
A great way to easily access the website is to create a shortcut to the website on your phone and use the website like an app. This makes it much easier to access the content to share it.
Step 1
First, you will need to have the Safari app on your phone as it's the best app to create the shortcut for you. Open Safari and type in chiroshub.com then at the bottom of the screen click on the button with the up arrow.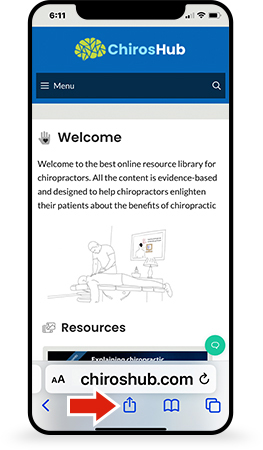 Step 2
Search for the Add to Home Screen link. You will need to scroll down a bit as you will probably see shortcut icons to other apps first. When you get to the white buttons with the black text and icons keep scrolling down until you see Add to Home Screen button and click on that.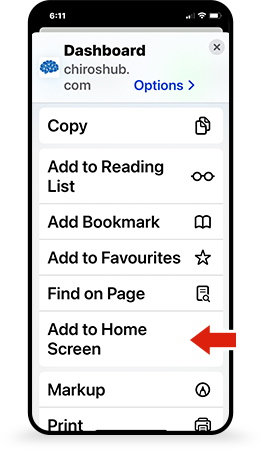 Step 3
It should then show you the option to save the website link to your phone. Often the description will be too long for your phone so change the name at the top to Chiros Hub so that it will fit nicely on your phone when you view it later.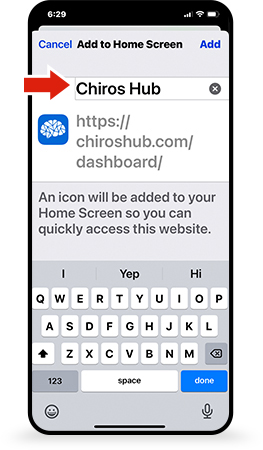 Step 4
If you have successfully saved the shortcut to your phone – it will now work similarly to an app where you can simply view all of the content on Chiros Hub (optimized for your mobile phones).